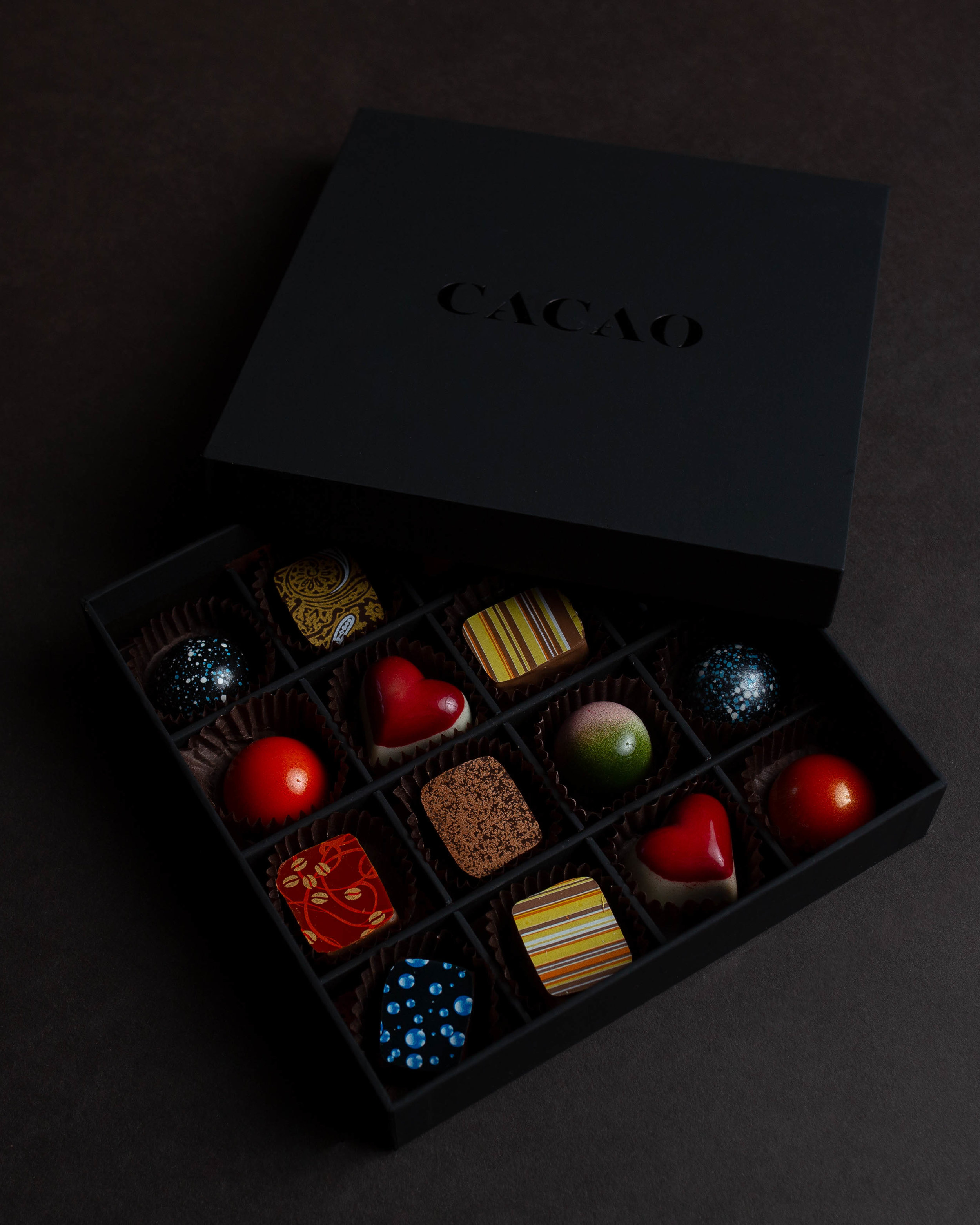 Cacao Chocolates
Refined and elegant, Cacao Chocolates are exquisite Australian made chocolates . Each piece is made by hand using quality ingredients that enhance the full flavour profile of the chocolate.
Our signature chocolates are known for their smooth texture and fine balance. Cacao use traditional techniques with a modern and creative take to create a special experience every time. There is a selection of 16 flavours in three different sizes, presented in stylish matt black boxes.
Large - 25 piece box shown.
Gift Box Options:
Small - 10 pieces
Medium - 16 pieces
Large - 25 pieces