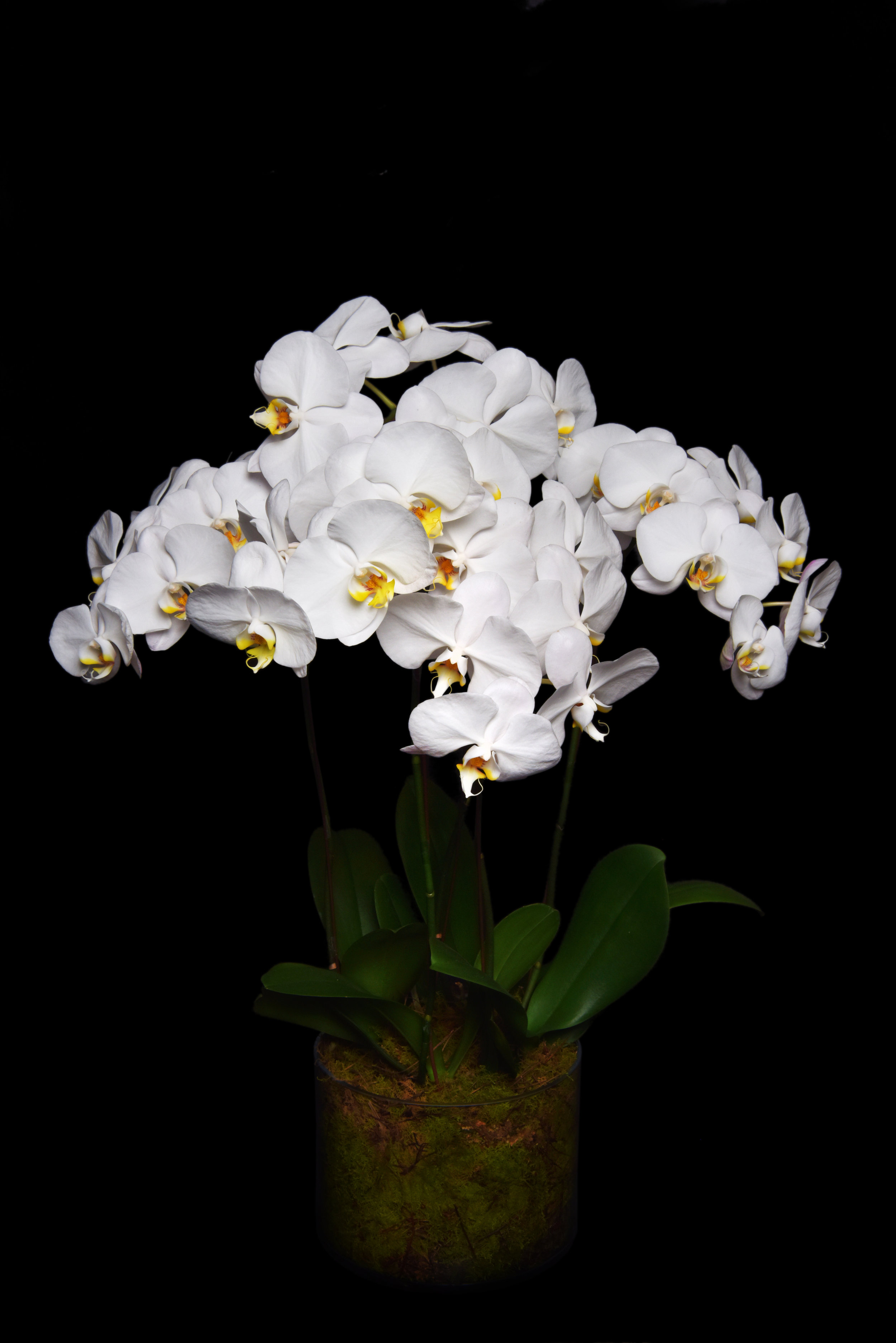 Botanique
Botanique is an elegant collection of massed Phalaenopsis orchids plants presented in a moss-lined glass vase - a sophisticated and contemporary gift.
5 plants pictured.
Same Day Delivery - please place your order online by 2pm Weekdays or by 10am Saturday or Call (07) 3221 3540
Please note that this product is available exclusively from Maison Fleur and is only for delivery in the Brisbane region.

For orders outside the Brisbane region please contact us directly on (07) 3221 3540 or sales@maisonfleur.com.au